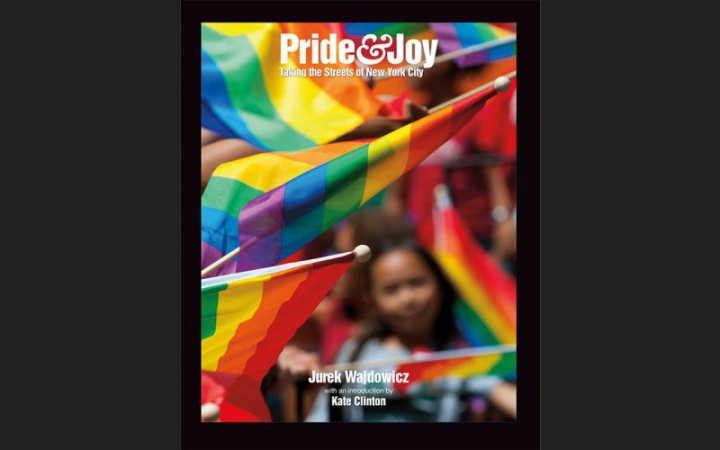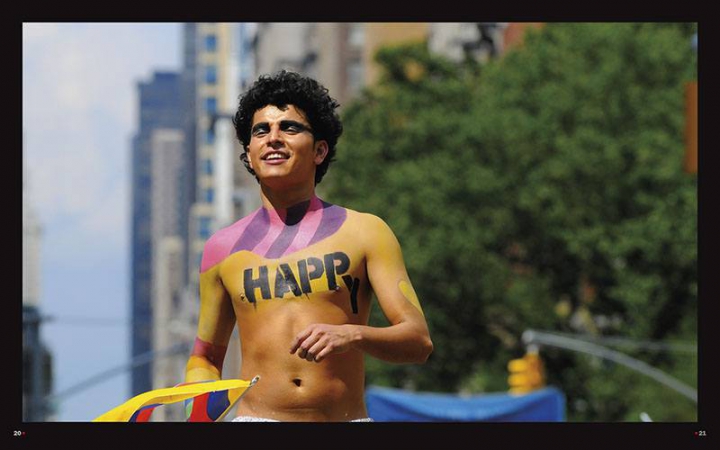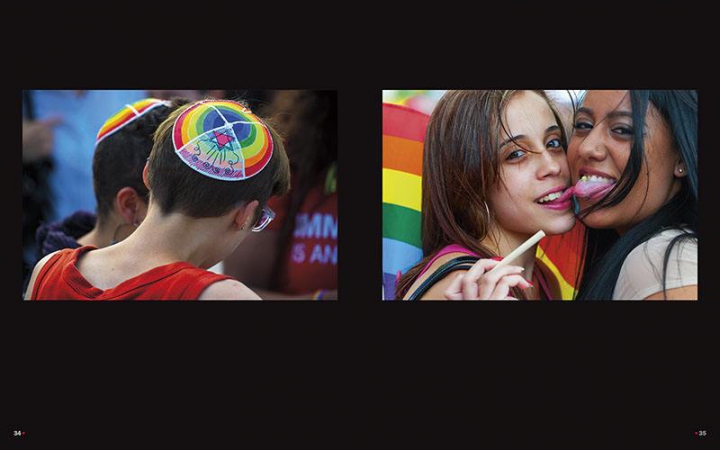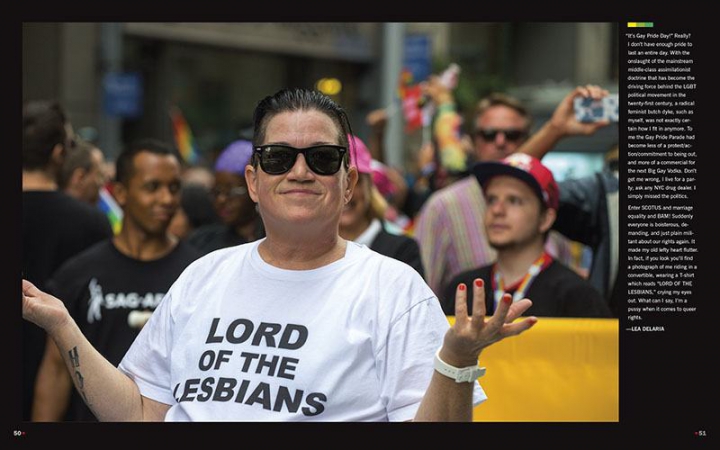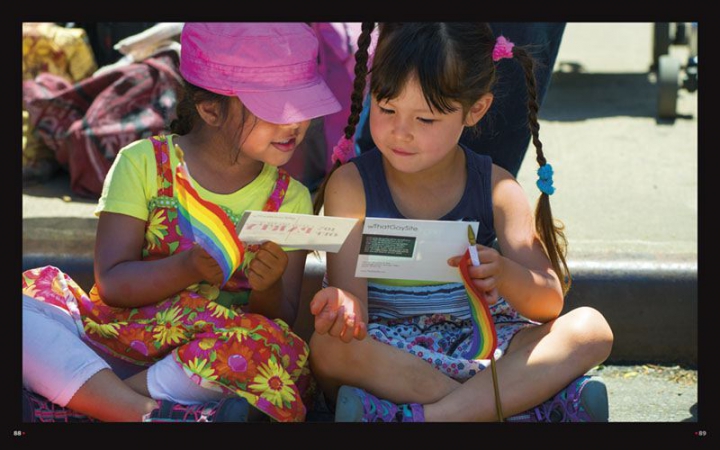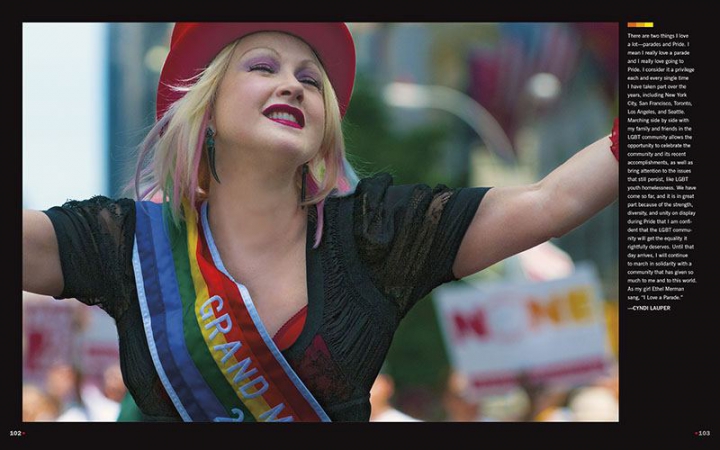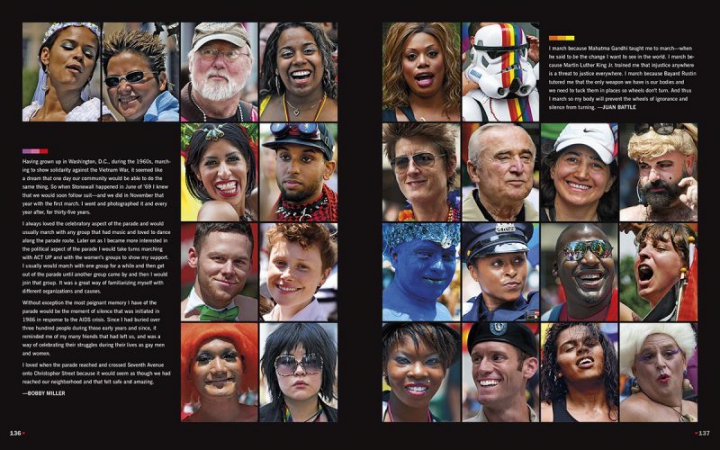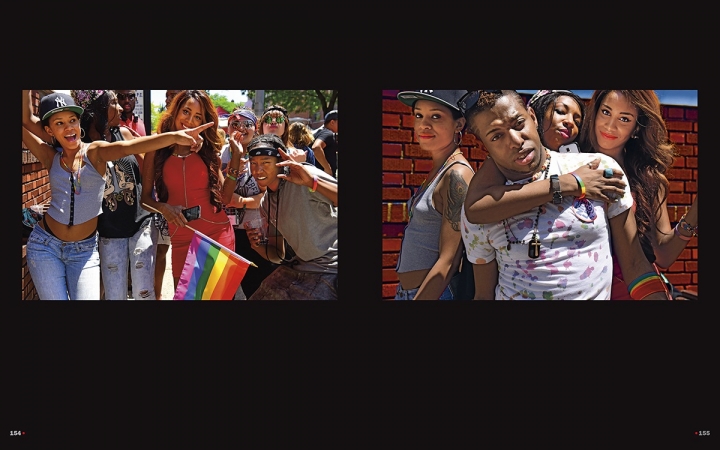 Pride & Joy
Taking the Streets of New York City

"Captures the five-alarm sensory blast that is the NYC Gay Pride March."—Kate Clinton

"Pride and Joy is both an exuberant portrait of Pride, and a celebration of New York City. Jurek Wajdowicz's rich collage of individual portraits forms a collective we call community. Remarkable for such a public event are the private moments captured in text and image. A pensive expression, a flirtatious glance, a burst of unselfconscious joy, sexy, raunchy, irreverent moments. Two children compare drawings, a son reaches for his father's hand, families, pets and kids. Personal memories evoke the meaning of the parade over the decades, expressing strength, disappointment, resilience, alienation, survival. Pride and joy. A timeline reminds us where we were and how far we have come. Through beautiful, captivating, evocative portraits Wajdowicz has done what no amount of writing about intersectionality, diversity, struggle or resilience could do. The book is about that one day of the year, the day when even the Empire State Building turns rainbow. It is also a vision of what might be possible not just one day, but every day."—Graeme Reid, Director of the LGBT rights program at Human Rights Watch

Jurek Wajdowicz is a Polish-born American artist, fine art photographer, and internationally known graphic designer. He lives and works in New York City. Together with Lisa LaRochelle, he is principal of the award-winning design firm Emerson, Wajdowicz Studios (EWS). EWS's partners and clients include foremost international humanitarian organizations and nonprofit institutions active in social change. Wajdowicz is acknowledged as one of the leading graphic designers known for his photojournalistic creative approach to design. In recent years, he has also focused his attention on fine art abstract photography. His art photography book, Liminal Spaces, was published in 2013. Wajdowicz's solo art photography exhibition Solace was presented by the Kasia Michalski Gallery in 2015. His work is included in permanent collections of museums in the United States, Germany, Poland, and Switzerland.

Silver Medal books from Sappi Printer of the Year 2017.
Gold Medal from the Graphis Photography 2017.
Short listed in the Lambda Literary Awards 2017.